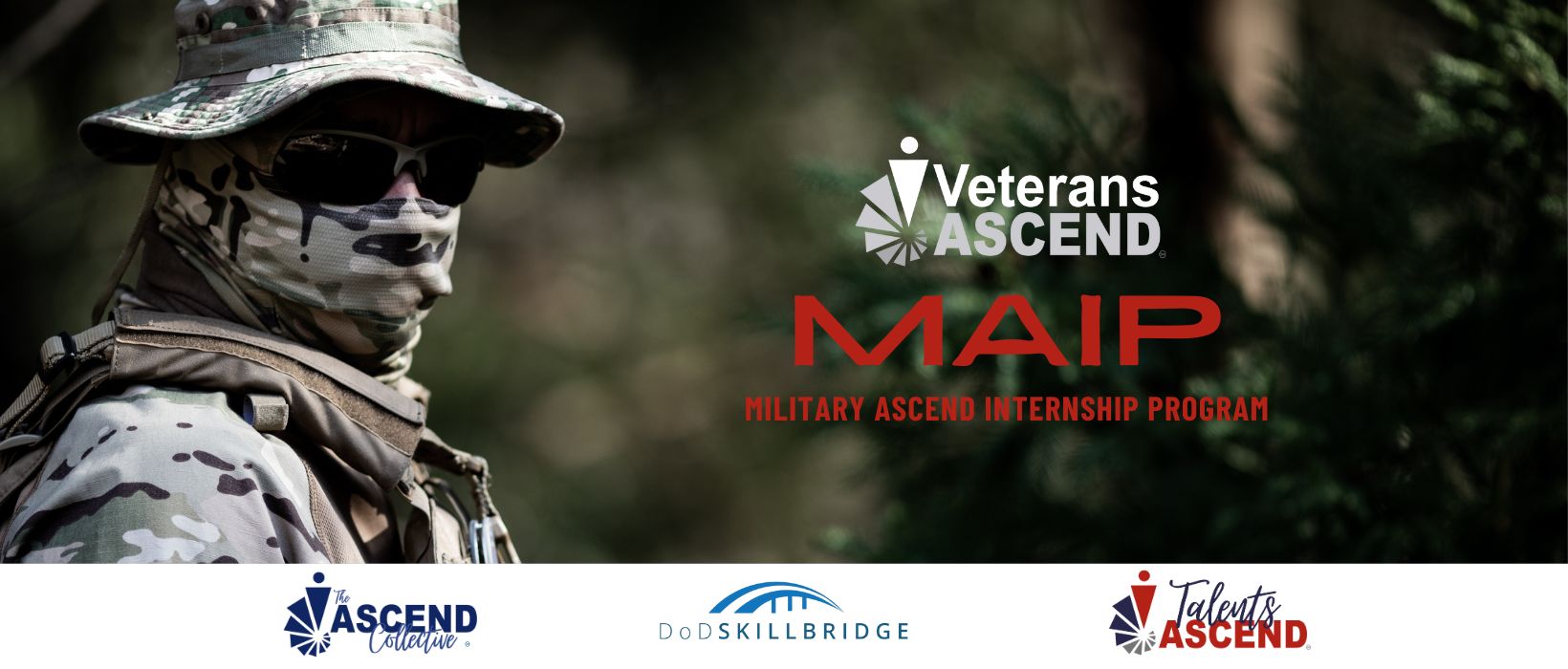 A STRATEGIC FUTURE
The DOD SkillBridge program is an opportunity for Service members to gain valuable civilian work experience through specific industry training, apprenticeships, or internships during the last 180 days of service. SkillBridge connects Service members with industry partners in real-world job experiences. 
Here at The ASCEND Collective, we make it even better. We build a foundation for successful transition.
WHAT WE DO FOR EACH INTERN
​
Work With Us
You can choose an opportunity here at our nonprofit or on the corporate side at Talents ASCEND.
Match Your Skills
With your profile, you will also be matched with our members for career opportunities at their company.
Connect to Resources
We have an extensive network or mentors, coaches, groups and connections to work with you.
REGISTER FOR AN INTERSHIP AND MORE INFORMATION
​